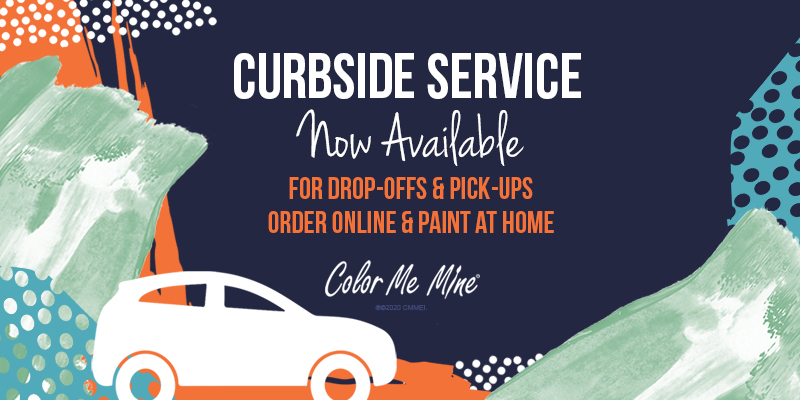 CURBSIDE SERVICE for pick-ups + drop-offs!
Tuesday & Thursday between 2pm-7pm
Saturday between 10am-1pm
PLEASE CALL AHEAD
732-881-6110
Since the mall will only have LIMITED entrances open for curbside, please give 10-15 minutes to fulfill pick up or drop-off once you arrive.
The closest entrance is the Chipotle/Food court entrance on Level II
When you arrive, park in any of the spaces designated for Curbside. Wait in your car and we'll bring the Pottery to you or will Pick-Up your Pottery for Glazing & Firing. No contact is needed.
If you're looking to Paint at Home please order Online. We have a Brand new Online store, arrange to pck up curbside or if you choose we deliver to your doorstep if you are within 5 miles of the Studio.
Drop-off your painted items to be glazed & fired! Call when you arrive in the parking lot!
Pick-up your finished items after firing and enjoy! Call ahead (same day) if you're picking up.